Zheng Asian Bistro is a locally owned and operated restaurant and has been serving the Roaring Fork Valley since 2002. Ming Xing Zheng, head chef and owner and former partner Mike Mercatoris opened the first Zheng in 2002 to the delight of the mid-valley, which was sorely lacking in Asian cuisine. In 2006, we relocated to our current location in Glenwood Springs, Colorado, thriving in this Mountain Community since then!
We use traditional wok cooking and the freshest ingredients to bring you tastes from all over Asia. Our ingredients are the highest quality we use only fresh vegetables and no msg ever. Each dish is made per order allowing us to tailor to all dietary needs. We have developed our wine and cocktail list to work in harmony with our food to create a memorable dining experience.
We are a business that interacts with the community every time someone comes into the restaurant. Our customers are our community. We rely on a successful community to be a successful business. We have donated over $800k to local charities and fundraising events since we have been in business in the Roaring Fork Valley (2002). We take great pride in serving both our locals and our out of town guests.
Our staff is our family. If you have ever been in "the industry" you know it is more than often a revolving door of staff, people come and go, in and out, and as a customer you may never see the same face serving you again. Some call it magic, but we know it is the values the owners Gentiana Sundeen & Ming (Henry) Zheng carry in regard to their staff.  Zheng has retained the longest running original staff in the valley.  You will always see a familiar face welcoming you in to dine. Our staff is our family, we work hard for them, they work hard for us. We all work for you!
Outside the hustle and bustle of downtown, Zheng is an unassuming gem in Glenwood Springs!
We use traditional wok cooking and the freshest ingredients to bring you tastes from all over Asia. Every menu item has been thought out to create the delightful combinations of flavors presented in the final result.

With full time dedication and full time working hours in the restaurant they love, you will see both Henry and Gentiana running the dining room, sharing a glass of wine with customers, and volunteering with trays of food for fundraising events. Together Henry and Gentiana are the heart and soul of Zheng.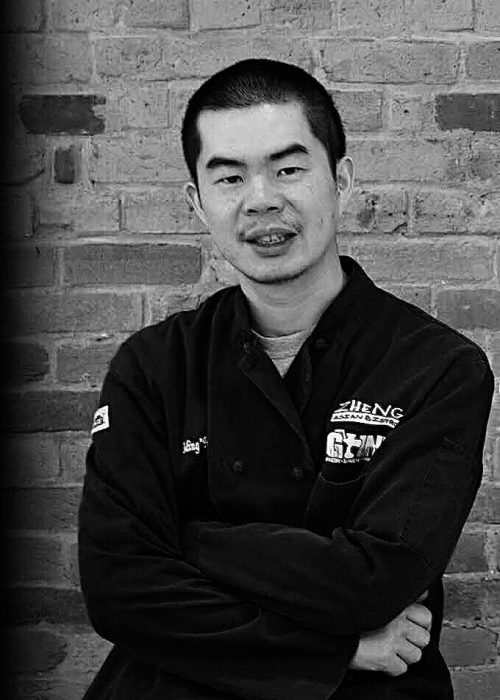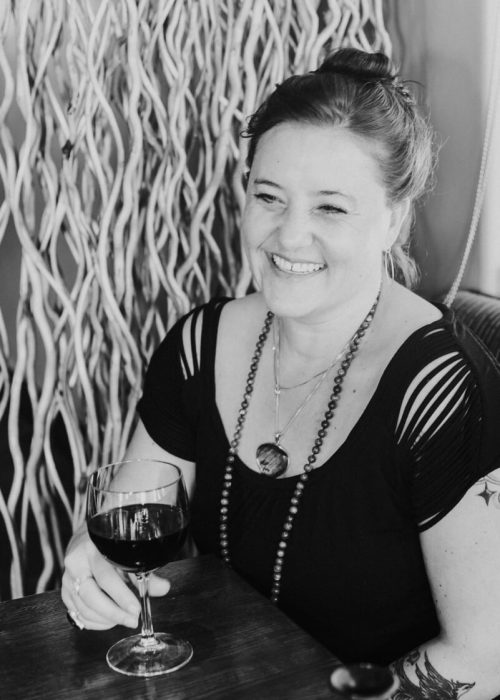 Henry was born in the Fujiam Province of China and in 1989, he moved to New York City with his family where he attended both the Chinatown Culinary Training and the CIA (ehem that is the Culinary Institute of America not the super-secret spy agency). Upon graduation with culinary excellence, he was offered a job in Snowmass, Colorado and thus his tenure in the Roaring Fork Valley began. Henry's impeccable attention to detail and his artistry in Asian fusion has led to Zheng Asian Bistro being born. He is tireless in his endeavors to perfect his menu, to pull excellence from his chefs, and to smile and laugh while doing it. Henry is the heart of Zheng.
If Henry is the heart of Zheng, Gentiana is the soul. She brings the joy of service and hospitality with her wherever she goes. A Roaring Fork Valley native, Gentiana is Zheng born and bred. She was the first server Henry and former partner Mike ever hired for Zheng Asian Bistro. After five years of serving, learning to bartend, she became the General Manager. During her tenure, Gentiana has done every restaurant job, including learning to roll sushi, cook appetizers, and wok cooking– it's not easy! Though the kitchen is fun, Gentiana excels at managing staff and pairing wines and coming up with new cocktails. Inevitably, Gentiana bought her share of Zheng, becoming an owner in the place she loves.
Visit Zheng Asian Bistro for an experience you won't soon forget. Located in the Glenwood Meadows shopping area in Glenwood Springs, Colorado.